Optimizing Azure SQL Databases
Once you deploy your database in Azure, you need to make sure you are always increasing the tiers and paying more for the performance of your database. Just like you tune your databases on-prem, you need to focus on optimizing your database for performance. But how do we achieve this in Azure?
Let's dedicate this session to mainly focus on the ways that you can optimize and tune your Azure data solutions so you can save money being on Azure and get fast response times for your queries.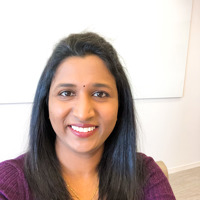 Deepthi Goguri
SQL Database AdministratorDeepthi is a SQL Server Database Administrator with several years of experience in Administering SQL Servers. She is a Microsoft Data Platform MVP, Microsoft certified trainer and Microsoft certified professional with an Associate and Expert level Certification on Data Management and Analytics. Deepthi blogs for DBANuggets.com. Deepthi is an Co-Organizer for Microsoft Data and AI South Florida user group and Data Platform Diversity, Equity, and Inclusion Virtual Group. She is a Volunteer for Data platform Women in Technology user group. She is a Friend of Redgate. Along with this, Deepthi loves arts and crafts. You can contact her on Twitter @dbanuggets.