Power BI – How to Fix an Inherited Report
A common request in the realm of reporting is "hey, we have this report that a previous VIP used, but the report is really slow and the new VIP would like to revamp the report to answer their questions". Great, you think, I can knock this out no problem! Then, you open the report. Fifty tables, over a hundred measures, and six calculated tables later you start to panic.
This session will go into best practices for dissecting a complicated report and a checklist for quick wins. No need to panic, this session will help build a toolbelt to tackle any reconstruction project.
Kristyna Hughes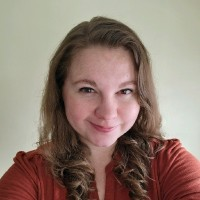 Kristyna Hughes is a senior data & analytics consultant at 3Cloud. Her experience includes implementing and managing enterprise-level Power BI instance, training teams on reporting best practices, and building templates for scalable analytics. Passionate about participating and growing the data community, she enjoys co-writing on Data on Wheels (dataonwheels.com) and has recently co-founded Data on Rails (dataonrailsblog.com). She also is on the board of directors for PASS MN and is a co-organizer for Lexington Data Technology Group.
Teams link