Transitioning your T-SQL skills to Spark SQL
This presentation is a crash course covering the basics of Spark SQL for the Microsoft T-SQL Server developer.
Azure Databricks is a managed service which provides the latest versions of Apache Spark based upon open source libraries. Spin up clusters and build quickly in a fully managed environment with the global scale and availability of Microsoft Azure.
The Adventure Works database is provided as raw delimited files to transform. We will go over read and writing files to popular file formats using PySpark, a Python-based wrapper for the Scala API. The real power of PySpark is the ability to read a file into a data frame and abstract the contents of the file as a temporary view during processing. Optionally, the raw data files can be presented as tables in the hive catalog. Once this abstraction is complete, all the SQL skills that you have obtained over the years can be used to transform the views/tables in the hive catalog into refined data in the data lake.
John Miner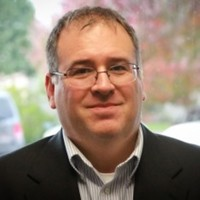 Insight Digital InnovationsJohn Miner is a Senior Data Architect at Insight Digital Innovation helping corporations solve their business needs with various data platform solutions.
He has over thirty years of data processing experience, and his architecture expertise encompasses all phases of the software project life cycle, including design, development, implementation, and maintenance of systems.
His credentials include undergraduate and graduate degrees in Computer Science from the University of Rhode Island. Also, he has earned certificates from Microsoft for Database Administration (MCDBA), System Administration (MCSA), Data Management & Analytics (MCSE) and Data Science (MPP).
John has been recognized with the Microsoft MVP award seven times for his outstanding contributions to the Data Platform community.
When he is not busy talking to local user groups or writing blog entries on new technology, he spends time with his wife and daughter enjoying outdoor activities. Some of John's hobbies include wood working projects, crafting a good beer and playing a game of chess.